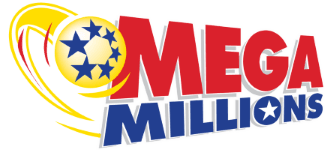 Mega Millions winning numbers and results for TODAY ✅
---
Get the latest results of the US Mega Millions
The Mega Millions is a lottery game played across 44 American states and two jurisdictions. This game is drawn on a Tuesday and Friday evening every week, at 23h00 EST. Anyone who takes part in the game is required to choose five main numbers and one Mega Ball, and match them exactly to the results in order to win the jackpot.The game regularly creates some of the biggest jackpots in the world!
How does the game work?
With each drawing, two machines are used, each with a number of balls inside of them. The balls are mixed around by two rotating arms. After a brief period, five balls drop through a hole at the bottom of these machines. The first five winning numbers can be seen printed on these balls. The other machine will throw out the ball with the final lucky number printed on it. Together, these make up the six winning numbers.
To play the game, you must choose five numbers between 1 and 70 and one additional number between 1 and 25.
The history of the game
The Mega Millions game began as The BIG Game in 1996 in just six states. Six years later, it was renamed The Big Game Mega Millions. The first The Big Game Mega Millions kicked off in 2002.
Today, simply named Mega Millions, the game's drawings are held at the studios of WSB-TV in Atlanta, Georgia, supervised by the Georgia Lottery.
What has been the biggest jackpot to date?
The biggest jackpot was $1.537 billion. This incredibly large sum of money was up for grabs on October 23, 2018. The jackpot numbers were drawn by one ticket, sold in South Carolina. This prize, the largest for one set of numbers in the history of all lottery games, was the second largest payout ever, just behind the Powerball's $1.586 billion jackpot!
Why should you regularly check the Mega Millions results?
It can happen that the winning numbers are played by someone, but that they never claim their winnings because they've missed the results. Rather keep an eye on the results every week!
We post the winning Mega Millions numbers
If you've taken part in the game recently, remember to visit this page to check the results. You do not want to miss your winnings! We will post the latest results right here, conveniently in one place.
---
Thank you for visiting our portal PandaTip.com We believe our panda

will bring you lucky results for you.